Welcome
---
We invite you to discover how we can bring beauty and ease to your landscape
Landscape Design & Build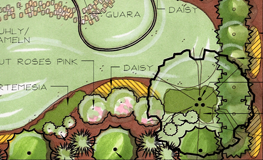 Full Service, professional in-house Landscape Design and installation.
Landscape Master Plan Design
Plant, Tree, Mulch & Rock Installation
Patios, Walkways and Decorative Stone Retaining Walls
Grounds Maintenance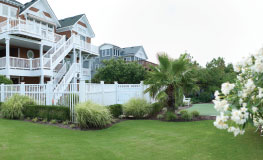 Custom care, designed to protect your landscape investment.
Mowing, Weeding, Pruning, Trimming & Mulching
General upkeep to preserve the look of your spring maintenance
Seasonal Clean-up & Maintenance
Turf Building and Care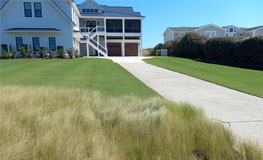 Exclusive Mowing, Lawn Trimming/edging, & Turf Building programs.
Turf Installation & Maintenance
Mowing, Weeding, Pruning & Trimming
Seeding, Fertilizing & Aeration
LANDSCAPE TRAINING PROGRAM: Learn landscaping from the pros! Everything from tools and machinery to business management.
Find out more!
© Copyright Living Oaks Landscaping <br /><a href="http://www.boldprintdesign.com" target="_blank">Outer Banks Website Design</a> by <a href="http://www.boldprintdesign.com" target="_blank">Bold Print Design Studio</a> | Photography by Daniel Pullen